Contents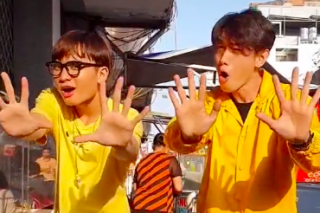 How can musicians use the corona crisis constructively?
Due to the Corona crisis, public life has been shut down. Bars, clubs, discos, theaters, operas, concert halls and other cultural institutions have been closed for indefinite time – apparently every institution that can be dispensed with. The priority of health lights as a reason for the closures, but just the waiver of art and culture clarifies how much we need you.
Music helps – Help the music industry!
Here musicians talk about the important meaning of music in society and the task of art that is not only significant in times of crisis. As long as music in the air swinged breathing. Music is a common denominator for all people. Music and musicians are thus system and human relevant and music is an antibody against viruses.
Art trains the handling of extreme situations
Jenny and Andy Grove, a singer-songwriter duo from the eastwests Hanseatic city of Herford, call themselves "White Coffee". For some years, you have been able to pay your livelihood from the revenue of the music that you receive with your concerts. Now you are glad that you can rely on the merit of your side jobs.
You do not have existence. "Disasters can always come. You have to be prepared and it always goes on, "Jenny confesses," but the musical work is missing. We want to build on what we have built up and continue to be optimistic. Panic and fear are not conducive. That makes unable to act."
Out of the shock starre
This shock starry try to avoid white coffee. Like many other artists, they see the job in music to convey something. "In a way, art and culture train how to deal with extreme situations. In general, every person is stimulated by art and culture, thinking. Although one can realize a specialist article with the mind, but."
Andy complements: "You go to the topic differently. That's why art and culture are so important in this crisis."So artists generally create an orientation needed by their works, which is needed in these hard times because many people have to restructure themselves through the circumstances.
Instagram for more range
Your initially limited online presentation, White Coffee have now expanded. "We do that for the art," explains Andy, "and we are pleased if we can post our concert at Instagram and thus to reach people from Berlin, which would not come to our concerts because of the spatial distance."
"In the beginning, we thought that's nonsense, but our internet concerts seem to be interested in people who write enthusiastic comments," adds Jenny.
Whether you are focusing on your online presentations, you do not know yet. Nevertheless, "We will observe the development of time," there are both agreed.
Back to the radio
Optimism also spreads Greyhound George, Bluesmusicians and music teacher from Bielefeld. On his Facebook profile, he posts as "Apple Street Radio" daily musical amounts. He lives one hundred percent of the music and tries to see his existence as endangered, because "existence fears have just all. It is important that they do not take over. Everything helps, just whining."
Currently he benefits from his GEMA revenue, but as a music teacher he is also dependent on online lessons. He is not enthusiastic about this condition: "As an old circus horse is online for me only a bad replacement for the right one, both in class and at concerts. Guitar lessons about bad internet connection is terrible. Everything sounds like a Bontempi organ."
Take the chance
Andi Rohde, drummer of the band "Ohrenfeint", deserves his money as a driving instructor, author and with YouTube teaching videos and workshops. "It's not primary in my workshops to the instrument of drums, but rather about how to learn a musical instrument healthy and effectively. The returns of the participants are that they can transfer my learning content to the general life."
Andis life circles always about music, self-experience, self-extension and personality development. And so he also sees the chance in the Corona crisis to create something: "Many people strive to make everything again after the crisis, as it was before. But that's a troubleshooting. It will not be like that before. Therefore, let us take the chance! We can grown something out of the crisis, which is better than what was before."
Time for deferred projects
One could only change his own behavior in dealing with other people and make the best of themselves for themselves, he explains a lot and has some suggestions in relation to the Corona Shutdown. With himself he begins: "I use the time-free time for important works. I drove videos I plan for years, take old projects and ideas in attack and use the time for training. After the crisis, my desk and my head will be free. It is a physical and mental spring cleaning."
He is aware of his exceptional position. He has no family to provide, but also if you have to take care of family obligations, you can use self-welfare to implement your dreams. "I work a lot with visualization and autosuggestion."Andi could afford not to teach online because he receives his income partly passive through textbooks, videos and Gema fees.
New goals, new ways
But: "Which job you have – you always have a chance to use the time now. This applies to all professional groups. A pub can now be renovated and a musician can practice his instrument intensively, test its lighting show in the sample room or set up a home studio. As a music teacher you can deal with learning educational for example. None of us knows how the concert market looks like in half a year, but you can also improve your presentation online. As a band we write songs, take the tracks individually at home and send us each other."
Use digitization
The digitization and the benefit of technology are highly in the course for Andi, because he wants to use today's possibilities. They would be available to everyone. So you could deal with Virtual Reality and increase its income.
Fiverr.COM as a marketplace for service lines and care of his Youtube channel as an online business card are examples. From 4000 hours Watchtime and 1000 subscribers, advertising can be switched to your own videos. For each advertisement you get half a cent. Permanently achieved profit.
Reading SelfimProvement books is also high in the optimistic drummer in the course, because: "It circles everything around the basic idea: no matter what profession you are active – you can now tackle old plans and make sure you are better up."
More interesting information about Greyhound George, Andi Rohde and White Coffee can be found on the pages